British Espoir Championships, Glasgow 2013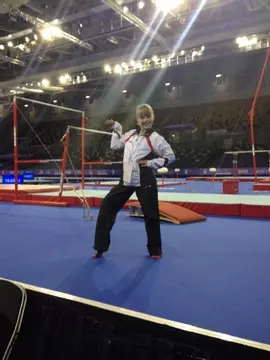 British Gymnastics combined the Men's U12/U14 and Women's Espoir British Championships into a new event that showcases the best artistic junior talent. The event made its debut at the prestigious Emirates Arena in Glasgow from the 5-8 December 2013 and allowed gymnasts an opportunity to share the podium, with world and Olympic champions, taking part in the Glasgow World Cup.
The Emirates Arena is a new £120m state of the art venue, built for the 2014 Commonwealth Games. It provided a world-class atmosphere for the gymnasts, and provided ideal preparation for those aspiring to represent Great Britain at Junior European Championships and other international events.
Horsham had Isabelle Hilliard competing for her first year at this level. She placed 17th on beam, 21st on floor and 19th on uneven bars. Full results can be seen here