Parent and Toddler Classes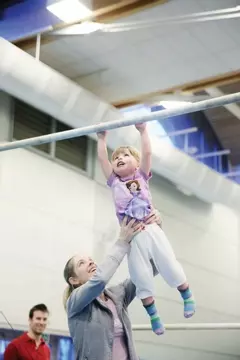 These sessions are a chance for parents to have fun with their children in a safe, but challenging and stimulating environment. They are suitable for children walking to 3 years of age. Children have the opportunity to explore, encouraging independence while developing motor skills in agility, balance, climbing and coordination.
We are running our Parent and Toddler classes on
Tuesdays 9.15am -10.15am
Thursdays 9.15am -10.15am
There is good availability in these classes. Pre booking is recommended, please contact the gym office on 01403 756699 to book and pay for classes.
Each session is a fixed price of £9 for each participating child.
This class is not suitable for children attending full time school. For children attending full time school please see our recreational or Pay As You Go classes.
Contact us for more information or to book classes using our contact form or call us on 01403 756 699