English & Welsh Open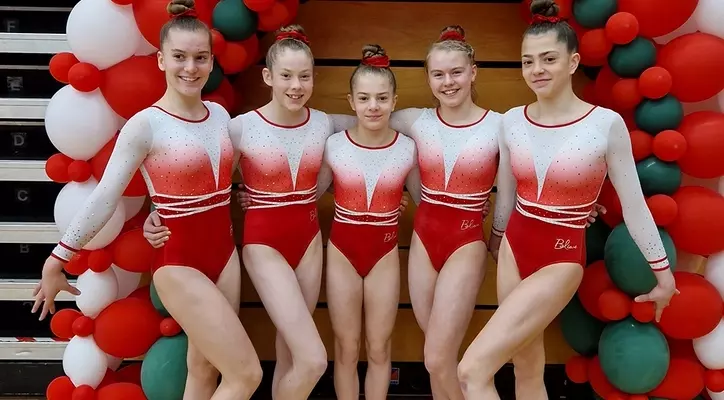 English Championships Telford:
The English Championships saw Isla place 11th on Vault in the Aspire category. Tabitha placed a fabulous 8th place on bars at the English Championships in the Junior category.
Georgia performed extremely well at this competition placing 8th AA as well as 5th on Vault and Bars.
Welsh Open Cardiff:
At the Welsh Championships there were some fabulous performances. Arabella performed her Geinger (release and catch) on bars for the first time.
Isla placed 7th AA and 3rd on Vault and Bars in the Aspires. Brooke placed 8th AA, 7th on bars and beam and 6th on floor in the Junior category, also performing her new vault for the first time.
Georgia again had a good competition and went on to place 6th AA as well as 3rd on Vault and Bars and 6th on Floor
Well done girls on some brilliant performances over these competitions and good luck for the British Championships.
comments powered by

Disqus