South East Regional Championships 2021- Zinc Level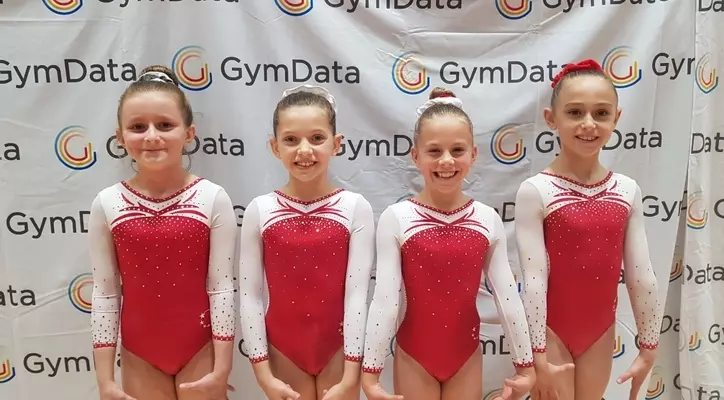 South East Regional Championships 2021
Our youngest competitive gymnasts were competing in Guildford last weekend. For most of them it was the first time that they have competed.
The weekend began with the Zinc level gymnasts who train up to 10 hours per week. Within their age category Ava Brewster placed 19th overall and 3rd on vault, Isla McLauchlan 10th overall and 4th on bars and Havana Buonassisi-Small 9th overall with 1st on vault and 2nd bars. Amilya Clarke had a fantastic competition placing 1st overall with 4thon vault and 2nd on beam and floor.
Ava Whyton in her age category placed 3rd overall with 6th on vault, 2nd on bars and 4th overall. These girls also took 3rd place as a team.
To finish their competition there were apparatus awards for all age groups at this level combined. Ava Whyton placed 4th on bars, Havana 8th on bars and Amilya 5th on beam and 8th on floor
The competition continued on Sunday with the zinc level gymnasts who train 10 hours or more. This was the first competition that these girls had done and they all performed well, all having clean competitions. Within their age category Ella Massey placed 21st overall and 6th on vault, Grace Hatton also placed 21st overall and 4th on bars with Natalia Klocek placing 18th overall and 6th on bars. Kiera Morgan placed 15th overall and 6th on beam with all of them competing against 33 gymnasts. The apparatus awards were again given out across all age categories with Ella placing 9th on vault, Grace 7th on bars and Natalia 9th on bars.
The girls gained lots of experience from this competition ready to progress on to the next one. Well done girls.
comments powered by

Disqus