Acrobatic National Finals 2017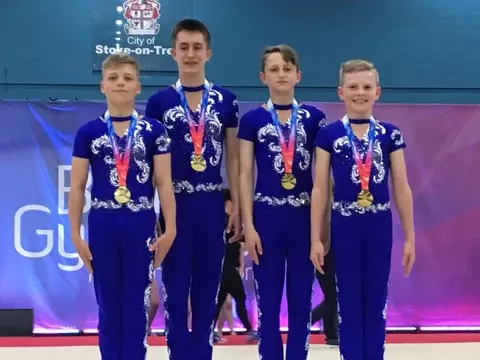 On 14th May 2017, the Men's Four from Horsham competed at the Acrobatic National Finals in Stoke.
The competition was to a very high standard with acrobatic gymnasts competing from all over Great Britain.
Dom S, Dom G, Devon and Jackson were triumphant and became champions winning 4 golds for Horsham and the South East Region.
As well as winning gold with a score of 26.400, the South East Team won the overall team event scoring the highest out of all the regions within Great Britain!
Well done boys!