Artistic Summerfields Grades Competition 2017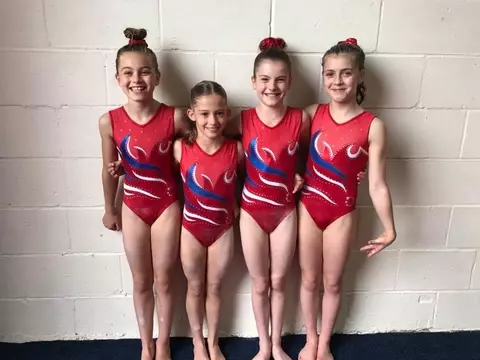 On the 27th and 28th May 2017, Horsham Artistic gymnasts competed at the Summerfields Grades Competition in Hastings.
It was their first voluntary competition of the year where all the gymnasts completed lots of new skills.
On Saturday, the Level 5s did very well, all placing within the top 6:
Georgia 1st
Lara 2nd
Poppy 3rd
Arabella 4th
Anna 5th
On the Sunday, 4 gymnasts competed from Level 4 and 3. Lots of new moves successfully competed and all medaling in their groups!
Level 4 out of age - Phoebe 1st, Izzy 2nd
Modified level 4 - Sophie 3rd
Level 3 out of age - Charley 1st
Well done to all the girls and good luck to the Sussex Invitational this coming weekend on the 4th June 2017.