South East Floor and Vault Competition 2018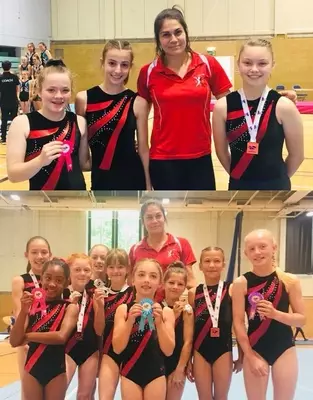 On Sunday 1st July 12 gymnasts from Horsham competed at the South East Regional Floor and Vault competition.
It was a successful competition with some gymnasts competing at a higher level for the first time.
In the Bronze Caregory:
Evie - 1st
Alex- 2nd
Aimee -3rd
Lola- 3rd
Anya- 3rd
Timara- 4th
Anna- 6th
Katie- 11th
In the Silver Category:
Kimberley- 3rd
Annabel- 4th
Ella- 5th
Frenki- 8th

Congratulations to Kimberley and Ella for competing for the first time in the silver category.
Well done to all the gymnasts that competed!
comments powered by

Disqus