Rushmoor Rosebowl International 2018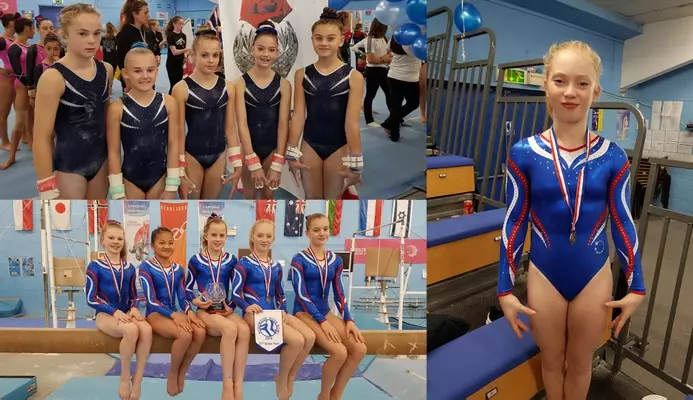 Rushmoor Rosebowl International 2018
Cissy and Phoebe competed as members of the Sussex County team at the Rushmoor Rosebowl International. The team finished 7th with both girls competing in their first F.I.G competition. Both girls had a mistake but also successfully competed some new high-level skills. Phoebe with a clean beam was 35thout of 100 gymnasts.
Honesty competed as a member of the South East regional team. The team competed exceptionally well and finished 2nd. A few falls on beam kept her overall score down but she successfully scored for the team on all other pieces. She even got asked for her autograph!
This competition is in to its 37thyear of running and attracts teams from all over the world. This year saw the girls competing against teams from Canada, Spain and Netherlands as well as England. The girls got to spend time with these gymnasts at a dinner liaison for the competitors.
Well done girls!
comments powered by

Disqus