NDGA Pre Grades Competition 2016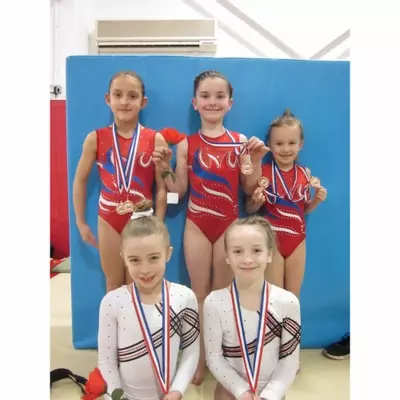 NDGA Pre Grades Competition - 21st February 2016
Next Dimension Gymnastics Club held a preparatory grades competition on 21st February. Horsham entered 5 gymnasts in this competition, competing at club grade 6 and 5 levels. Jessica Harmer, Polly Stott and Evie Harris-Duff competed at the club grade 6 competition as individuals as well as a team. Polly competed in the out of age category and finished in a very respectable 3rd place. Evie finished 6th overall and Jess 3rd overall in the In age section. As a team they also picked up the bronze medal which was highly commendable against some strong competition. For all 3 of these gymnasts it was their very first competition and they competed extremely well.
At club grade 5 in age Horsham was represented by Morgan Miller who finished 1st overall, winning the competition by nearly 2 whole marks. Lily Garrard competed in the out of age club grade 5 section and placed 1st overall.
These girls will compete again at NDGA on the 13th March at the South East Regional Club Grade 6 and 5 competition.
comments powered by

Disqus