Chichester Four Piece Competition 2016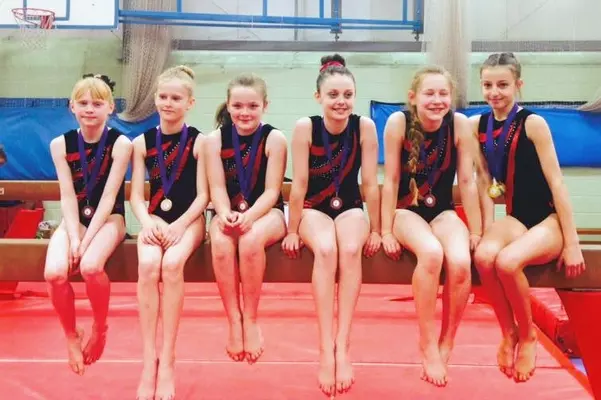 Congratulations to all the 5 and 8 hour squads that competed at Chichester Olympic Gymnastics Club's Four Piece Competition on Sunday 10th April. All gymnasts from Horsham received Medals.
Darcey Tidy placed 3rd on floor, Ellie Bachelor placed 3rd on Bars, Frenki Morina placed 1st on vault, beam and overall, and 2nd on Bars. Sophie Ashton placed 3rd on Beam, Annabel Worsfold placed 2nd on vault, Syrie Lalley placed 3rd on floor and beam, Maia Colombo placed 3rd on floor, 2nd on beam and 1st on bar, Anya Barrett placed 2nd on Vault and 1st on bar, and Kimberley Turner placed 3rd on bars.
comments powered by

Disqus