Uckfield Floor and Vault 2016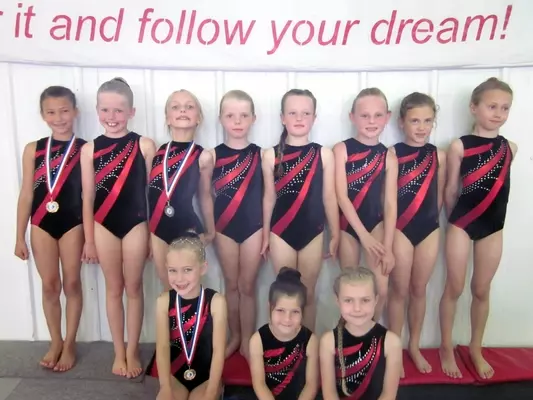 13 gymnasts who train for 2 hours a week represented Horsham at the Uckfield Floor and Vault competition last weekend. For 6 of these gymnasts it was their first time competing outside of the club. The competition was a great success with the first round seeing Evie Roberts place 17th in a very close and large group of gymnasts spread over a 2 year age group. Isla Fox competed very well and came away with the bronze medal. Evie Stauss, Smilla Anema and Isabella Aegisdottir placed 7th, 8th and 9th respectively in their categories. Keira Oxley performed some new skills and came away from the competition with a gold medal.
The final group for the intermediate 07/08 born category had 7 Horsham gymnasts competing in it. Tana McArthur placed 8th, Chloe Gunning and Emily Boyd 7th, Emily Sturt 6th, Tara Moore 4th with Verity Mott collecting the bronze medal and Aimee Osborne the gold medal.
comments powered by

Disqus